Placement Cell
The Training and Placement Cell functioning in the TEC is entrusted with the responsibility of guiding students for placement in credible organization and arranging summer internship in reputed multinational companies and institutions in various places.
This cell also organizes seminars, group discussions, and mock interviews as a part of career guidance and personality development.
From the first year onwards students are trained with internal and external trainers to improve their skill set towards placement.
The Cell has modern infrastructure facilities for receiving various companies in the campus. The cell is organizing placement events for the final year students and summer internship for all the pre final year students.
Many companies and research organizations of repute have visited our campus for placement during the academic year 2014-2015.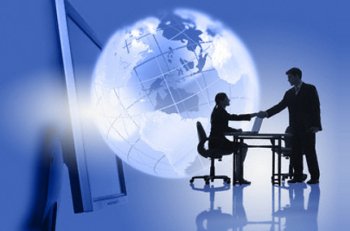 List of Companies in which students placed
Tata Consultancy Services (TCS)
Eurekha Forbes Ltd
Ford Group
Toshiba Group
Aditya Birla Group
Airtel
Fenna Constructions Ltd
Twing Tog Solutions
Slon System
Dhanam Fashion Tek
Beta Tech
Tayang Metals
Aditya Birla Group
Forward Tech
IDBI Bank
Source Hov
Pasumai solutions
Andridtz
Greaves Cotton
List of Students placed
Sl.No.
Name of the Student
Department
Company
1
Mr Unni Krishnan
CIVIL
M/s Fenna Constructions Ltd
2
Mr Aravind
CIVIL
M/s Fenna Constructions Ltd
3
Mr N Murugesh
CIVIL
M/s Fenna Constructions Ltd
4
Mr Mumeen Billa
CIVIL
M/s Fenna Constructions Ltd
5
Ms D R Narmadha
CIVIL
M/s Fenna Constructions Ltd
6
Ms B Manjula
CIVIL
M/s Fenna Constructions Ltd
7
Mr Bala guru
CSE
M/s TCS
8
Mr Sudalai Murugan
CSE
M/s Twing Tog Solutions
9
Ms Beula mauriya
CSE
M/s Slon System
10
Ms Ananthi kannan
CSE
M/s Slon System
11
Ms Devi
CSE
M/s Slon System & Airtel
12
Ms Rampushpam
CSE
M/s Slon System & Airtel
13
Mr Stin John
ECE
M/s Dhanam Fashion Tek & M/s Beta Tech
14
Mr Subin Kumar
ECE
M/s Dhanam Fashion Tek
15
Mr Uma Venkatesh
ECE
M/s Dhanam Fashion Tek
16
Mr Manoj
ECE
M/s Dhanam Fashion Tek
17
Mr Selvasankar
ECE
M/s Dhanam Fashion Tek
18
Mr Ranjith
ECE
M/s Dhanam Fashion Tek
19
Mr Mohammed Yusuf
ECE
M/s Dhanam Fashion Tek
20
Ms Ramalakshmi
ECE
M/s Source HOV & Airtel
21
Mr Ashok
EEE
M/s Dhanam Fashion Tek
22
Mr John Jegan
EEE
M/s Dhanam Fashion Tek
23
Mr Palavesam
EEE
M/s Aditya Birla Group & M/s Dhanam Fashion Tek
24
Mr Vigneshwaran
EEE
M/s Aditya Birla Group & M/s Dhanam Fashion Tek
25
Mr Sahaya Abhishek
EEE
M/s Beta Tech
26
Ms Bala Chitra
EEE
M/s Beta Tech
27
Mr R M Venkatesh
EEE
Eurekha Forbes Ltd
28
Mr P Karuppasamy
EEE
M/s Tayang Metals
29
Mr K Bala murugan
EEE
M/s Tayang Metals
30
Mr Prahma Pureeswaran
MECH
M/s Aditya Birla Group
31
Mr V Muthu Suresh
MECH
M/s Aditya Birla Group
32
Mr N Chinnadurai
MECH
Eurekha Forbes Ltd
33
Mr N Rajakumar
MECH
Eurekha Forbes Ltd
34
Mr Lakshmi Narayanan
MECH
Eurekha Forbes Ltd & M/s Forward Tech
35
Mr M Sivakumar
MECH
Eurekha Forbes Ltd, IDBI Bank & M/s Forward Tech
36
Mr P Magesh Kumar
MECH
Eurekha Forbes Ltd, IDBI Bank & M/s Forward Tech
37
Mr Sivakumar Subbiah
MECH
Eurekha Forbes Ltd, IDBI Bank & M/s Forward Tech
38
Mr John Prabhakaran
MECH
M/s Source Hov
39
Mr Esakki muthu
MECH
M/s Source Hov
40
Mr Jose Ramachandran
MECH
M/s Slon System
41
Mr Ismail Mohideen
MECH
M/s Ford Group
42
Mr P Akhil Rajan
MECH
M/s Toshiba Group
43
Mr K Manikandan
MECH
M/s Toshiba Group
44
Mr Baskar R
CIVIL
M/s Fenna Group of Companies
45
Mr Hari Rama Krishnan @Ramesh V
CIVIL
M/s Fenna Group of Companies
46
Mr Madasamy K
CIVIL
M/s Fenna Group of Companies
47
Mr Muthu Saravanan S
CIVIL
M/s Fenna Group of Companies
48
Mr Prith F
CIVIL
M/s Fenna Group of Companies
49
Mr Saleem Khan.P.S
CIVIL
M/s Fenna Group of Companies
50
Mr Sri Vaigunda Samy D
CIVIL
M/s Fenna Group of Companies
51
Mr Venkadesh M
CIVIL
M/s Fenna Group of Companies
52
Mr Jeyapandian N
CIVIL
M/s Fenna Group of Companies
53
Mr Lakshmanan M
CIVIL
M/s Fenna Group of Companies
54
Mr Madasamy S
CIVIL
M/s Fenna Group of Companies
55
Mr Marimuthu S
CIVIL
M/s Fenna Group of Companies
56
Mr Mutharasu J
CIVIL
M/s Fenna Group of Companies
57
Mr Muthu Pattan A
CIVIL
M/s Fenna Group of Companies
58
Mr Prasanna M
CIVIL
M/s Fenna Group of Companies
59
Mr Subbaiah
MECH
M/s Fenna Group of Companies
60
Mr Uthamaseelan
MECH
M/s Fenna Group of Companies
61
Mr Ramachandran
MECH
M/s Fenna Group of Companies
62
Mr Antony
MECH
M/s Fenna Group of Companies
63
Mr Iyyappan K
MECH
M/s ANDRIDTZ
64
Mr Ponmurugan S
MECH
M/s ANDRIDTZ
65
Mr Jeskar B
MECH
M/s Greaves Cotton
66
Mr Nisanth A
MECH
M/s Greaves Cotton
67
Mr Senthil Kumar P
MECH
M/s Greaves Cotton
68
Ms Indhumathi A
ECE
M/s BETA Technologies
69
Ms Sindhu N
ECE
M/s BETA Technologies
70
Mr Rajapandian V
ECE
M/s BETA Technologies
71
Ms Chinnamuthumari K
ECE
M/s BETA Technologies
72
Ms Ananthavalli V
ECE
M/s BETA Technologies
73
Ms Nirai Arasi B
ECE
M/s BETA Technologies
74
Ms sivasakthi
CSE
M/s Pasumai solutions